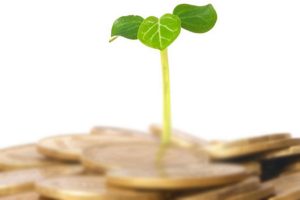 Investment
Investing can build enough wealth to provide financial security and a comfortable lifestyle but it can be complex and there are many options to choose from, so it is important that you have the right professional advice.
What do you want to achieve and by when?
Many people find it easier to identify goals of up to five years' time such as buying a bigger home, acquiring an investment property or saving for your children's education. Long-term goals of more than five years may be less precise but should be reviewed regularly to respond to changing markets, government legislation and your own personal situation.
What financial plan suits you?
When we meet to find out more about your goals and life stage, we'll establish your risk profile. We'll look at your present financial position, including your total assets and debts. We'll also consider your career plans – in particular, how long you wish to work full-time – so we can estimate your future income and savings potential.
We will suggest different strategies and investments that meet your needs. For example, superannuation may suit someone wishing to minimise their long-term tax liability, but if you are seeking high growth over a long period and are comfortable taking on more risk, you might consider a geared investment. We will also look at how you can use insurance to help protect your loved ones and your way of life in case of unexpected events.
Research-driven approach to investing
We do not believe in a one size fits all approach to investing. Every client has his or her own individual needs and therefore, beneath every strategy lies comprehensive research and analysis that have first been performed to substantiate the strategy.
Our investment philosophy
Our investment philosophy is centred on offering our clients transparent, cost effective solutions which achieve strong real return outcomes over the long term. We believe that investment markets are the primary drivers of investment performance yet acknowledge that quality active managers, in some asset classes, can deliver additional outperformance. As a consequence we aim to build cost effective and well diversified portfolios that rely on a combination of market and active management returns to do the work over the longer term in order to achieve your investment objectives.
Our portfolio construction process involves blending various asset classes and investments together to produce a portfolio which is optimal in achieving an individual's long term investments objectives based on their investment risk tolerance. It consists of two fundamental components; asset allocation and investment capability/ manager selection. The aim is to construct robust model portfolios that will perform consistently, deliver superior risk adjusted returns in most market conditions and will be competitive relative to benchmarks over the long term.
As part of the portfolio construction process, portfolio modelling is carried out by testing many combinations of asset classes and investments based on historical returns, risk characteristics and performance correlations to identify a blend of investments which are expected to deliver an optimal return for a given level of investment risk.
We provide regular updates to clients on portfolio performance
Our aim is to take the financial stress off your plate and therefore we are pro-active in providing our clients informed on the performance of their portfolio. As part of the advice and implementation of any financial strategy, we provide you with regular portfolio reviews and updates. This provides you with the opportunity to ask questions, request a review of the product in your individual plan or meet us to get further advice or discuss a change in your circumstances.
Start planning now
Investing can build enough wealth to provide financial security and a comfortable lifestyle but it can be complex and there are many options to choose from, so it is important that you have the right professional advice.
At Progressive Financial Solutions Pty Ltd we can help you set goals, establish your priorities and develop an investment strategy suited to your circumstances. We'll help you build wealth, achieve your objectives and create a more secure financial future. Please call 03-9600 9052 for a cost and obligation free initial appointment.
Make a cost and obligation free initial appointment
Contact us today to find out more about our services and how you can protect your family and your future.